A team of volunteers – the HopeLiters!
An initiative launched by children's author Claudia Gliemann led to seven women teaming up in 2020 to create the online platform HopeLit. 
The seven HopeLiters are supported by many, many more people behind the scenes. 
Here we present all our helpers from different industries who make it possible for us to provide such a wide range of beautiful materials. 
A big thank you to each and every one of them for their sterling work!
Our heartfelt thanks go out to: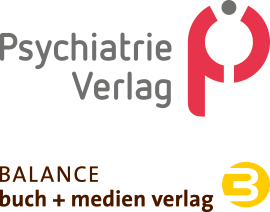 Psychiatrie Verlag, Imprint BALANCE buch + medien verlag
Since 1978, the Psychiatrie Verlag has been the specialist publisher for social psychiatry. The term »social psychiatry« describes a particular method of professional support for people with mental crises and mental illnesses. The focus is on people and their individual situation. Considerations include individual living conditions and needs.
In 2007, the publishing house founded its imprint BALANCE buch + medien, publishing advice and self-help books, experience reports, and children's books on the subject of mental health.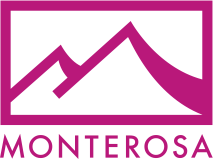 MONTEROSA publishing house
In 2010, literary translator Claudia Gliemann founded the children's book publishing house MONTEROSA Verlag. Since then, MONTEROSA has published eleven books and one CD.
MONTEROSA Verlag focuses on books for children facing difficult circumstances. These include "Dad's soul has the sniffles" by Claudia Gliemann and Nadia Faichney on the subject of "Children of mentally ill parents" as well as "The happy blackbird" by Stefan Moster and Nadia Faichney on the subject of "child abuse".
Content
Susanne Braun, Gudensberg
Christiana Puschak, Berlin
Eva Wunderer, Landshut
Illustrations
Advocate Art, Sevilla, Spanien (advocate-art.com/de)
Melanie Austermann, Rheda-Wiedenbrück (meau.design)
Yanbo Chen, Frankfurt (yanbochen.de/)
Luna Haarmann, Berlin (instagram.com/lun.artes/)
Malin Hauch
Sonja Heller, Menden (infografik-pilavas-heller.de)
Dorothee Eva Herrmann, Jena(dorothee-eva-herrmann.de)
Louise Heymans, Hamburg (louise-heymans.de)
Julia Kotowski, Berlin (juliakotowski.de)  
Cornelia Pompsch, Tremsbüttel (corneliapompsch.de)
Katharina Rayes, Essen (rayes-illustration.com/)
Alisa Rosenfelder, Karlsruhe (instagram.com/alisa_rosenfelder_art/)
Sarah Scherber, Berlin (sarahscherber.de)
Isabel Schubert, Rheinberg (isabelschubert.de)
Tinting Ying, Würzburg
Psychology
Christiana Puschak, Berlin
Felicitas Runge, Erlangen
Have you been part of HopeLit and are missing from this list? Please don't hold it against us. Instead, send an email to hallo@hopelit.de and we'll add you ASAP.